1 Month Plant Dieta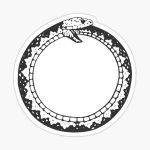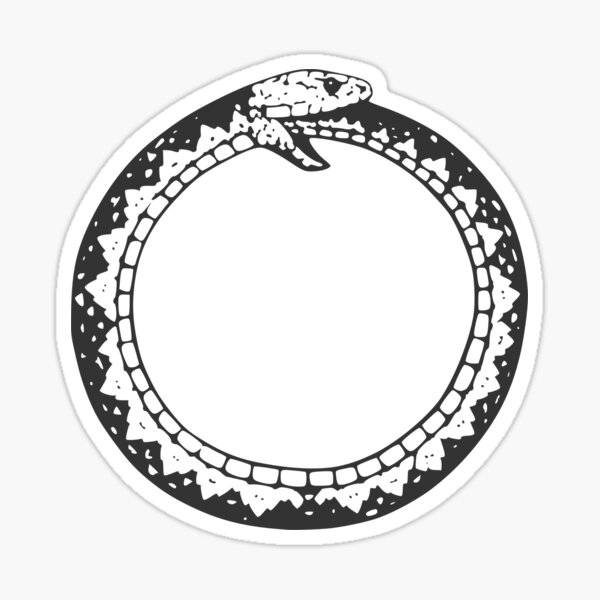 Hello dear reader 🙂 here comes my 1-month personal experience and what might be similar for you if you decide to do the same.
First what I want to share is… if you want to change something in your life or badly want to let go something that you know it is not good for you, this is one of the best places in the world where you can go. This place offers a different perspective of life in a new light, with clarity, tranquility, solitude and exploring your deepest self.
During the treatment my thoughts changed, what was really important for me came more into my focus and others stepped back. Guillermo the facilitator, Shaman and plant master can give you good guidance and help you how to look at things which pop up and want to look at.
Also for numerous health conditions he has a huge knowledge on how to improve your health.
For me personal, I see things now much more relaxed, my awareness for masculine and feminine qualities got more sharpened and also to accept these qualities in myself. I got a lot of relationship advice's xD so much needed and realized of the possibility of what I can do with my life. So all in all it was very valuable, it was a big physical challenge, feeling nauseous for a long time from the main plant and a lot of purges which was new for me, but at the same time feeling more clean and proud that I was able to do it 🙂 I remember that one time Guillermo said something like, first you offer, you give and then it comes back to you 🙂 I would say yes! that's true, although there might exist more gentle ways. Regardless, I can say that this treatment works and when its finished, the things which comes back into your life through the phone, people, places will have a distance from your true self from where you can realize if they are something you want to keep in your life o not. In short, you can feel life better. Namaste Samuel
Samuel Knechtl
March 10, 2023
A life reset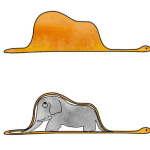 I left Humanidad about three months ago, after a one-month psycho-spiritual development treatment, and I am still processing the changes that have happened since then.
I came with a rather vague idea of what to expect, both in terms of process and teachings, and left with lessons that will stick with me for life and opened new paths of self-exploration.
It was intense at times, but Guillermo supported me at every step as I stumbled along the way. His own life experience, his devotion and his intimate knowledge of entheogens made him a brilliant guide for this spiritual journey. It was fascinating to realize after each session how he had helped me prepare for the struggles ahead. And it was great to share my insights and then laugh about my little epiphanies together.
I feel lighter today and more lucid even while I sleep… building on the work I initiated on dreams during my stay at Humanidad. I even enjoy a better eyesight after a couple of Sananga treatments! And as I continue the journey, I know Guillermo walks beside me, as a mentor and as a friend.
I also had the chance to be accompanied by Joy who conducted my first Kambo session and introduced me to Yoga Nidra. It was a privilege to share my last Ayahuasca ceremony with her. Her love and care has been a great source of inspiration, not to mention the delicious food she concocted to quickly get back on track after the diet.
Finally, one could hardly think of a better setting for introspection: alone in a comfortable tent nested in a lush corner of life on the shore of lake Atitlán, surrounded by birds and the sound of rain during the summer afternoon showers.
Many thanks to Humanidad's staff: Linda, Jennifer and Don Fernando for their kindness and attentive care.
And to Ananda for her magical sense of wonder.
Manuel
January 25, 2023
Beautiful beyond words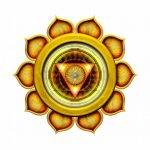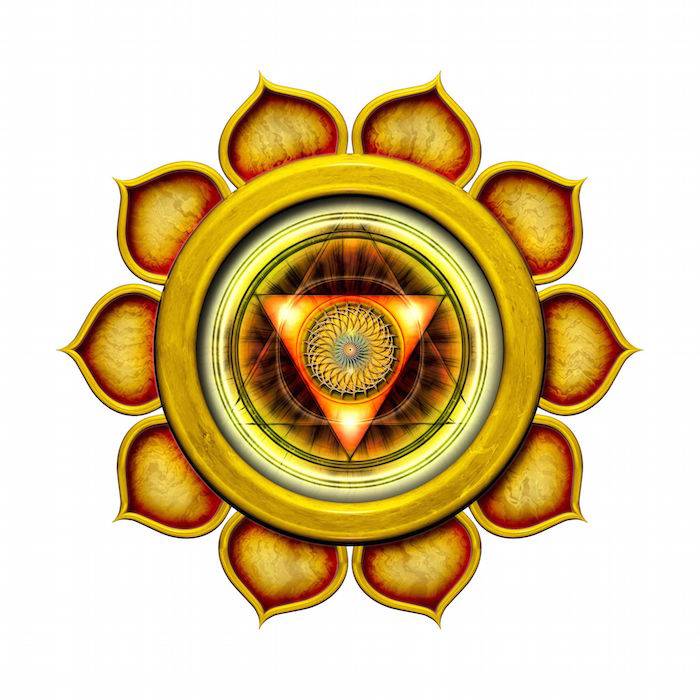 For years I felt the pull towards Ayahuasca, but waited for the right guide. I met Guillermo in 2016 and instantly felt at ease in his company. His way is gentle but direct, unobtrusive but inquisitive, and I am always left answering much bigger questions that what I originally came with. In 2019, I went back to do a 10-day tobacco and ayahuasca diet. This time I really understood the importance of purging. To get out of a cycle of suffering, I had to expel the part of me that was allowing it to happen. Although every process is deeply personal, working with someone who has such a deep understanding of the human condition, has been incredibly helpful in seeing the causes of my own afflictions. I live a fuller and more conscious life because of the little time we have spent together and I am immensely grateful to Guillermo for his service to me and so many others. I look forward to coming back, again and again.
Anonymous
December 23, 2019
UNCONDITIONAL LOVE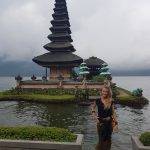 Two years ago I decided to give a quality shift to my life. I quit my job and started to travel alone through Central America in a journey to discover myself.
I was amazed to everything that was happening during that time, but was missing something that I needed to find. It was at the end of my 6th month, before returning my first time to Switzerland when I met Guillermo
and the incredible world of Entheogens. At the beginning I thought it was a coincidence have met him, but now I fully understand that was a karmic encounter and a manifestation created by my own self. Even though at that time, I had already done the big step of leaving everything and starting the journey to find myself, unconsciously I was looking for a big leap to not get lost in my previous life in Switzerland. Guillermo appeared in my life with all his love, humbleness, sensitivity and wisdom to speed up my leap into the unconditional love of this wonderful big dream of life.
After a short, but wonderful stay at the Humanidad Healing Center with 3 Kambó purges and one session with the San Pedro cactus, I went back to Switzerland to resolve things that I had left pending. Although the San Pedro session was super intense, I felt a burning desire to continue learning, therefore decided to further explore this opportunity and return to the paradisiacal Humanidad Center to undertake a 10 month journey to heal and discover my true self.
After 10 months, Well… what to say: it was and continues to be the most unique and spectacular experience of my life, one that I was not able to imagine that existed. After the first 3 months of exclusive focusing on my own healing, I felt a strong desire/need to help Guillermo in assisting the healing processes and transformations of people who were arriving to the center. Guillermo assessed that I was ready to serve others and therefore granted me the stupendous opportunity to assist with the treatments. I will never cease to thank Guillermo for the honor and trust placed in me. As I will never stop thanking all the people who went through the Center and shared our journey together. Serving others has given me the opportunity to understand the energy of the unconditional motherly love. With all my heart, I thank all of you!
At the Center Humanidad I have become aware of the reasons of everything that has happened in my past and was able to leave those experiences behind with gratitude. These experiences, consciously or unconsciously, have led me to embark on my own spiritual path and have made me the person that I am now. I will be forever grateful for all of them.
In all these months, I have learnt and become aware of so many things that have change my entire perception about myself, the world, the universe and God. I thank the universe for have led me to meet Guillermo. He is a spectacular Being of Light who never stops sharing his sparkle and
who brings others to the awareness of their own capacity, and as such, teaches how to cultivate and spread their own. Taking a path with Guillermo leads to become more Human, in the good sense of the word, exalts the greatness of being human, giving voice to your heart and to your original divine nature.
The healing process at the Center Humanidad is a serious purging journey, where one is able to leave behind and peel all the ideas of oneself that modern society is forging. The isolation process allows such an encounter with the mind and self, that one begins to realize why western society lives completely conditioned, perpetually in fear.
In these months, I have experienced and understood that fear is always based on the past memory or imaginative future, only fruits of the mind, non-existential in the present.
I experienced how reality is subject to perception and was able to perceive life through many different states of consciousness that allowed me to understand things in many ways that are impossible to put in words.
Through this experience, I was able to understand the difference from experiencing life through the mind and life through the heart.
The love I have experienced through this journey with Guillermo is not the same love I knew before arriving to the center, is a different love, it is the unconditional love borne from the heart, is an energy that blossoms within and one becomes. Becoming love does not need from others or new conditions to survive, but lives with its own light. If you learn to become love, nothing scares you, including death.
With the patience, kindness, wisdom and compassion of Guillermo, I  learned to observe my fears without identifying myself with them and  to return to myself every time I get lost in the swirling labyrinth of the mind. I have learned to take more charge of my emotional instability by letting go of emotions created by the mind and nurturing the capacity to transform any experience into a pleasant one.
Those lessons are a few of the many gifts I have been able to learn under the guidance of Guillermo, mother Ayahuasca, San Pedro, Amanita, Ajo Sacha, Tobacco, Yawar panga, Kambó and the many angles that have come during my time at the Center Humanidad.
After doing such a long process, the idea of ​​returning to Switzerland scared me a little bit, as obviously the mind was imagining the most terrible scenarios. But now that I am back in Lugano, I have the great opportunity to apply everything I have learned and discovered about myself. I am immensely grateful for the new perception of life that is allowing me to really see my own for the first time. Despite the intensity that occurs every day in the western world, instead of letting myself be invaded by it; I continue learning to detach, by observing, without identifying myself. Instead of focusing only on what the mind presents to me, I broaden my view on a large scale with all the gratitude and compassion coming from the heart.
I fully advise this great path with Guillermo and the heavenly Humanidad Center to everyone that it's ready to undertaken an amazing meaningful transformation. My suggestion is to be open to awe and wonder, never stop to trust in yourself and in the universe for what it's going to bring in your life: Be ready to recover the magic of life!
I opened myself incredibly with Guillermo through my process and I'm still doing. It is the first time in my life that I allow myself, to be myself, with me and also with other people. Guillermo has changed my perception and vision of the world, he gave me a gift of a feeling incredibly crazy and powerful: I feel peace and love with myself, feelings I thought I could never live and be.
I have so much gratitude and unconditional love for Guillermo, for having shared this great opportunity with all those I met in these past 10 months. I hope to return soon and continue my own transformation towards the realization of my true self. 
To conclude my testimonial, I quote the poem "The Promise of a Shaman" of Yogesh Kumar, which perfectly reflects my incredible transformative journey that took place only thanks to Guillermo and the divinity that lives within each of us.
With all the pureness of my heart,
I love 
Joy
Joy
October 7, 2019
Supportive and beautifully natural setting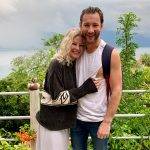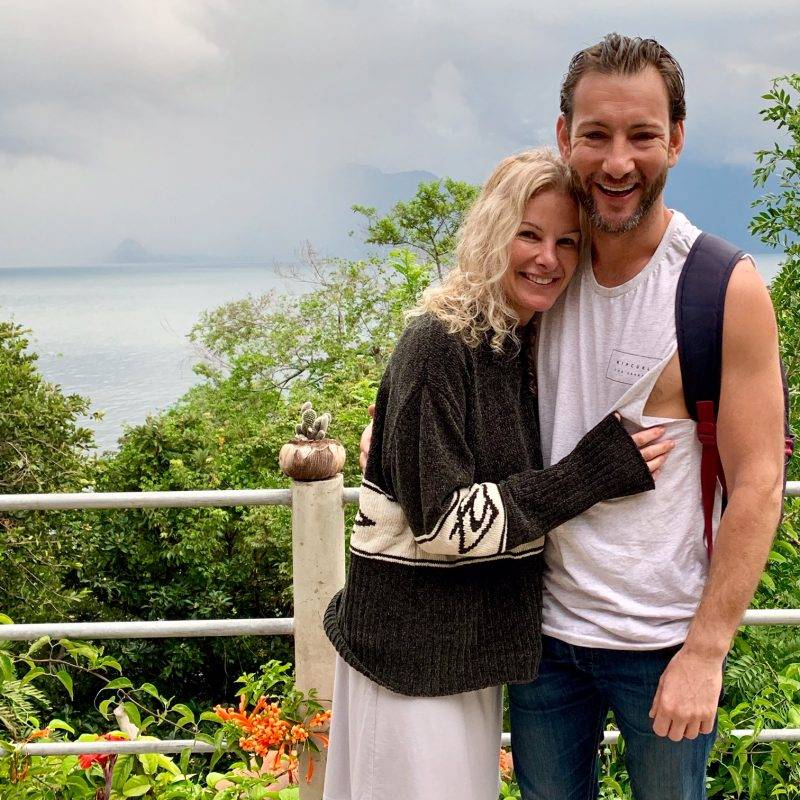 We loved our day long couples ceremony and how welcoming and warm Guillermo´s retreat centre was. It actually made our purging pleasant! The sauna and the homemade healthy food was also amazing. Our picnic outdoors by the peaceful Lake Atitlan, the herbal tea and beet juice blend was just perfect and so comforting after our ceremony. We could not of asked for a more supportive and beautifully natural setting for a day of emotional and physical healing using kambo and plant medicines. Having experienced plant medicine ceremonies in many countries and with experienced shamans and healers before, we were very impressed by Guillermo and will recommend him to our friends.
With gratitude and love.
Martin and Charity
Martin and Charity
September 11, 2019
From the depth of depression to a gratefully joyous life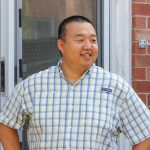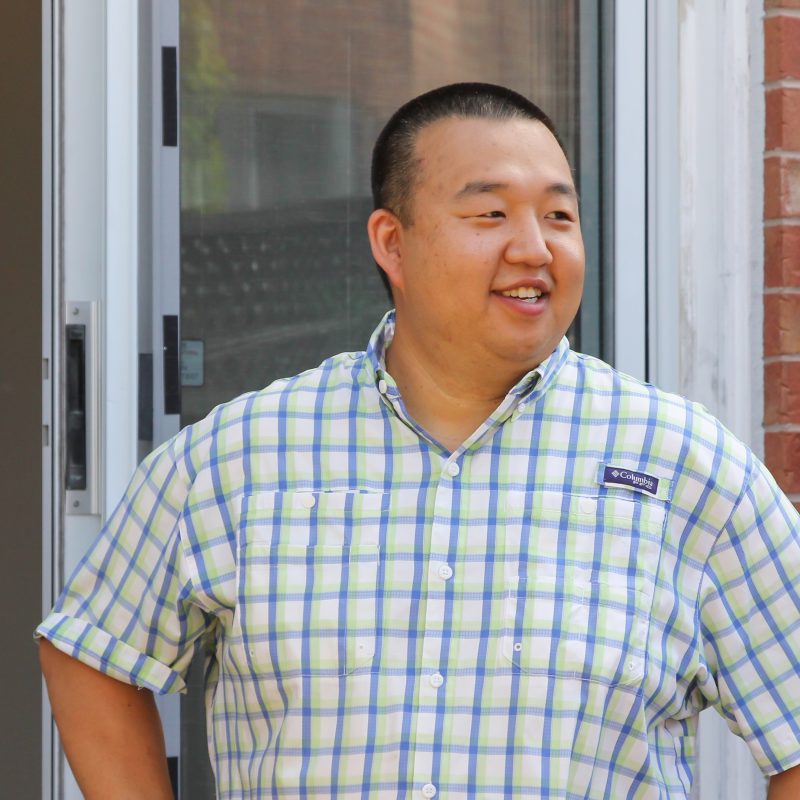 It was the last straw that gave me the courage to seek help; not knowing what was to come. Now, 3 years later I come to the realization that it was the greatest gift to myself. I understand now that the main reason for my depression laid in the fact that I had become a full atheist and not a good one at that. I was an angry and a bitter atheist preaching to others how there was no God.
Having no clue what was going to happen, I met Guillermo with an open mind as I had nothing more to lose. Guillermo was kind, professional and most of all; trusting. It helped me keep to his strict diet and purging regiment that I would later find to be the cause of one of the most beautifully enlightening experiences. Mother Ayahuasca was kind and comforting as it was my first experience. There I felt her love and warmth as she entered into me. I broke down with tears I had never felt before as she comforted me by telling me that I was truly special. I felt God who I had abandoned; for the first time I heard the sound of God and it was beautifully peaceful. As I look back, I felt the first time was a lesson to let me know that God was there all along. I felt great joy and it gave me the assurance of his existence. I am sure that Guillermo was guiding me the whole way through my journey to make my experience safe and meaningful. I concluded my first experience vowing to be back for the second chapter.
One and a half years later, I had the opportunity to meet myself and Guillermo once again. During that time, I found God had lifted me from a veil of darkness and I was able to feel that life was worth living. In my second Ayahuasca experience I learned two important things; there is great joy in life and the importance of gratefulness. As I immersed myself in gratefulness, I experienced uncontrollable joy as I felt Shiva dancing and protecting me through my journey into the cosmos. It was a one on one session with Guillermo and it was a powerful learning experience; I had once again felt that life was precious and worth experiencing, I had to experience more.
My third experience was not too long ago. I had developed a very special bond with Guillermo as I could feel him lifting me up every time I felt the world's issues pressing down on me. It was time again to learn more. Guillermo let me know that he had fresh Amanita muscaria and my inner child was too happy to find what was to come. It was the most intense session which lasted for 10 hours through the night, day and evening. Guillermo was instrumental in leading me through my journey. He advised me to look within and nudged me to repent. As I put my full trust into his message and did so, I felt the most incredible feeling of letting go of all accumulated sadness and suffering; it was at that moment I realized I had that inside of me. Letting go gave me the experience of enlightening clarity and with the knowing that everything including the universe was inside me. Tears of uncontrollable relief and a joy that surpassed the birth of my beautiful daughters orders of magnitude greater than I would have ever imagined. For the first time, I discovered myself within me. At that moment, I knew I made the Gods laugh in joy through my realization and I burst into the most incredible explosive laughter along side the Gods. For the longest time, I thought that the world is the way it is because the Gods where bored, or just experimenting with humanity. I was totally wrong. It is how it is because of the episodes of joy that I have experienced with God; and there is more, there is always more. Now that I've had the privilege to have a small knowing, I must and will continue to delve within so that I may continue in my journey of learning and laughing with God. I feel as though I have reached the summit of the greatest mountain looking down on myself and smiling back.
I now realize why Guillermo does what he does. It is to experience glimpses of joyous understanding through helping others. I realized that he created the beautiful garden healing centre in majestic Lake Atitlan with an almost maniacal sense of passion which has cascading falls and the sounds of humming birds zooming by, all for that single moment of realization for each person. His passion and knowing is just magical and it is reflected in everything he does. This healing has had such great impact that it is rekindling my love and gratefulness for my wife and children. For the first time, I feel what love really is through what I can only say is my newly found engorged heart.
I hope my message has touched you as Guillermo has touched me. I owe everything to Guillermo and I trust him with my all. Until the next chapter…
With pure love,
Joseph Tae K. Kwon
Joseph Tae K. Kwon
September 3, 2019
Transformational experience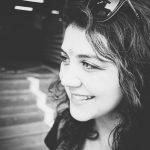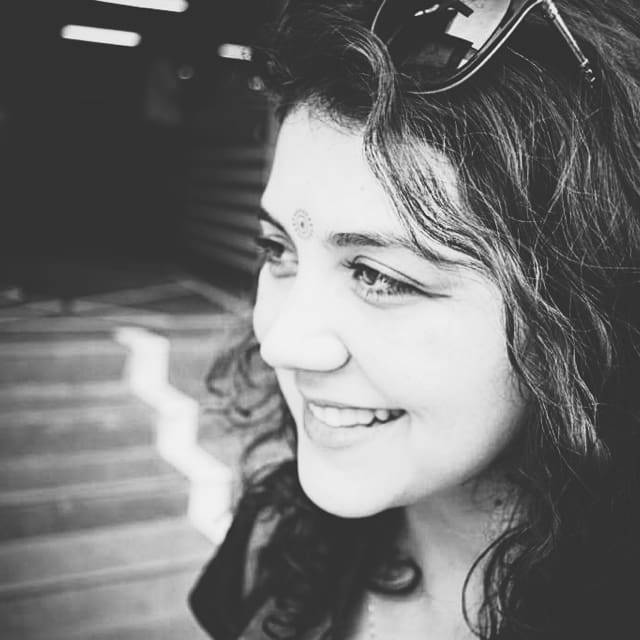 My 5 day retreat with Guillermo has been one of the most beautiful and moving experiences of my life. I met Guillermo and his team on a talk about entheogens and medicinal plants and I immediately felt an amazing trust towards Guillermo's respect of the healing processes and immense knowledge of the plants. Since years ago, I have been curious about exploring my inner universe through Ayahuasca and I signed up for a 5 day retreat in the beautiful Humanidad Center. However I never thought I should force the experience and somehow knew it would present itself to me. Having grown up in Guatemala, personally I have always had an amazing connection to the magic of Lake Atitlán and after meeting Guillermo and looking up Humanidad, I felt it was exactly the right place, the right Guide and the right time to explore. I had never done a strong entheogen in my life. He sent me instructions to start my dieta as a way to offer a body cleanse before receiving the medicines. I started getting my body in tune two weeks before the retreat happened. Upon my arrival I was a bit scared of the process, however we sat down in the terrace and we talked about my life, fears and he openly answered all my questions regarding the processes I was about to experience. Five days went by in a silent manner, no distractions allowed, only allowing myself to be and enjoying the beautiful lake energy, bathing in its waters; and daily purging with Kambó and Tobacco ceremonies guided by Guillermo, while also following a strict diet before receiving the medicine. The purging process was tough but Guillermo's gentleness and guidance make it a beautiful experience. However, one really needs a clear mindset, a healing intention and lots of will power to get through it. Each day that passed I felt calmer in a way, but also gained a clear vision of what the final ceremony would be and I knew it was going to be intense. I was excited about my encounter with the plant but at the same time scared of what it would show me about myself and all the things I've been sweeping under my rug. Guillermo always listened peacefully and guided me lovingly through each step, noticing when my energy was low and I needed rest. He mixes shamanic knowledge with yogic wisdom and universal spirituality which I truly felt connected to. His team is also formed with amazing loving people that even in silence know how to nurture you. My ceremony with Ayahuasca was truly beautiful, as Guillermo only receives small groups you feel truly supported and taken care of. During the ceremony it was only two of us plus our guide. It was a wonderful voyage into love. Guillermo guided it wisely creating an amazing set and setting, allowing space to journey on your own but at the same time aware of each need you may have through this deep transformational experience. When the ceremony finished, amongst mantras and beautiful awe inspiring music, I went back to my tent and felt such a joyful gift to be alive and be able to wake up to this wonderful lake and feel its vibrant energy all around me. After a good sleep, I woke up to delicious meals with Guillermo and his team, and had enough time to talk and integrate the messages I had received during the ceremony.
All in all, my 5 days in Humanidad were truly one of the deepest, most soulful and moving experiences of my whole life. I feel so grateful to have followed my intuition, which led me to Humanidad and Guillermo. I will forever be grateful to him and his team for the time shared. And I will definitely join other retreats in coming months and keep on healing.
Mariel Orellana
August 23, 2019
Worth returning for an extended process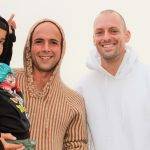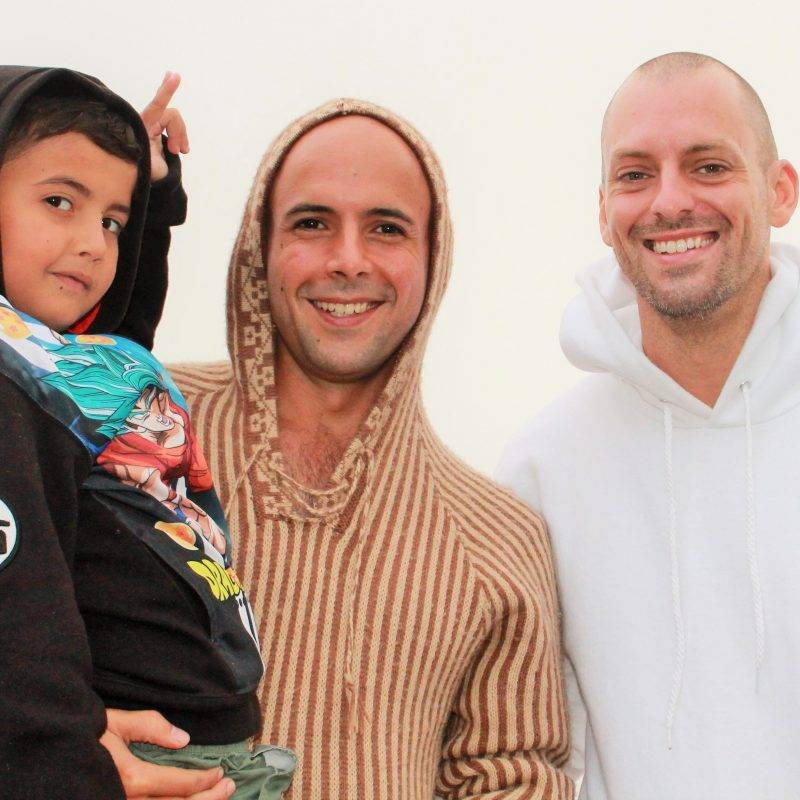 Guillermo's intuitive spirit is sensitive, tender, and caring – paired with a subtle but persistent intensity and focus in his heartfelt endeavor to create the space for, and assist in, (re)discovering your own ability to shatter the paradigms you've inherited and created. There is a true commitment from this man that embodies the sacredness and respect that this path of plants and self-liberation calls for, yet it is balanced so beautifully with his down-to-Earth and lighthearted nature. One must open their heart to the plants and this process, and Guillermo easily creates the atmosphere of trust and safety for this to occur. The center's lake setting is an intimate mini-oasis in itself, with plenty of physical comfort to allow one to become aware of any perceived inner discomfort – and come out of it, if they so choose. It was an honor to be guided in this process by Guillermo, my friend and brother, and assisted, with great reverence, by the plants. If the delicious food alone is not worth returning for an extended process, then Guillermo's hard work, compassion, and earnest desire to assist in the awakening of humanity, is.
Anthony Chetta
August 19, 2019
Changed my life for the better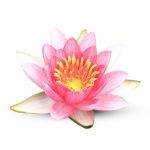 I experienced an 8 day spiritual cleanse with Guillermo in 2014. Those 8 Days significantly changed my life for the better. I learned to be vulnerable, to trust myself, to step out of fear. What I received on that week's Journey has stayed with me as I have continued to grow using the lessons that came to me through the isolation process. I will be back to see Guillermo and experience a longer Journey next time, hopefully sometime very soon. I would highly recommend and encourage anyone looking for Spiritual, internal growth to consider one of the many healing treatments they have to offer . I am so grateful I took the chance. I can't imagine the direction my life might have gone had I not done that at that time in my life.
With sincere and grateful blessings,
Sherri
Sherri
August 13, 2018
Humanidad is a safe heaven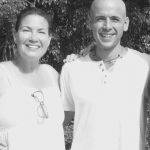 I've known Guillermo for 3 years now and I was beyond excited to be back in Guatemala. Humanidad is a safe heaven for those of us who are looking to reconnect with ourselves and nature. Guillermo is the perfect person to guide us through the steps that must be taken to accomplish this.
The Humanidad Center is a wonderful place in San Pedro de la Laguna, Lake Atitlan, where you're treated with love, respect, kindness and understanding.
The surroundings are beautiful, great accomodations, the vegetarian food exquisite, the peace and silence nourishes the soul. While doing the Ayahuasca, Kambo and San Pedro sessions, as well as the purges, you feel safe and comfortable in Guillermo's hands. I'm trying to find the words to describe this amazing experience, but can't seem to find them!
There are no words to express the gratitud I feel towards Guillermo. His knowledge of healing with plants and again, kindness, are what will keep me coming back.
Thank you Guillermo…. Namaste ❤️
Monica Jones
July 21, 2018
Guiando la vida desde el corazón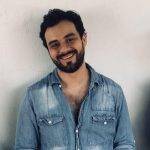 Mi experiencia en los procesos que se viven en Humanidad, junto con la guía de Guillermo, han sido unos de los momentos mas especiales e inolvidables en mi vida. Los diferentes procesos de sanación que he realizado me han servido de guía en diferentes situaciones y dificultades  en donde no encontraba una respuesta. Cada uno de los procesos me han ensenado de diferentes maneras el camino correcto y he aprendido a ver la vida desde otras perspectivas. Los procesos de sanación me han ayudado a salir de situaciones mentales en donde yo mismo me había colocado. Realizar el proceso en su totalidad es donde la magia ocurre, ya que luego de haberlos concluido todo a empezado a fluir con mucha armonía. Cada proceso ha sido una experiencia única, han despertado en mi mucha paz,  felicidad y mucho entendimiento. Es difícil expresar con palabras lo vivido en cada proceso, pero me han llenado de alegría, amor, esperanza y mucha satisfacción. Todos me han dirigido hacia un camino mucho mas bello del que me encontraba, he recordado como es sentir y escuchar a mi corazón como guía en mi vida. Simplemente todo sucede y fluye con mucha armonía cuando uno logra seguir y confiar. Quiero agradecer a mi amigo Guillermo, quien ha sido mi guía, por su hospitalidad, su paciencia, el amor y el interés que pone a cada persona que llega hacer sus procesos de sanación. Me siento muy seguro y confiado de que sea él quien me acompañe en cada proceso. Aparte de ser un buen guía y amigo, es muy profesional en sus funciones. Muchas gracias Guillermo. Recomiendo al centro Humanidad con toda la confianza del mundo a personas que estén buscando respuestas y a personas con conflictos en sus vidas. Durante el proceso de sanación aprenderán a encontrar todas las soluciones en el único lugar en donde están, dentro de uno mismo. Adicional, recibirán herramientas que les ayudara en sus vidas a superar con humildad, amor y compasión cualquier adversidad que la vida les presente.
Hector Paredes
July 19, 2018
Un abrazo del universo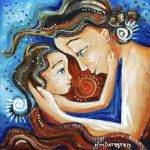 Llegue a este camino cuando me encontraba en una crisis de pánico, sentí que no estaba viviendo la vida que me merecía y eran tantos mis miedos que me llevaron a buscar una solución profunda y real; puedo decir que llegue con tanto miedo y prejuicios hacia el proceso y con una mente fuera de control que racionalmente nosé como me atreví a intentarlo, ahora se que era Dios guiando mi camino, fuera de toda lógica mental el universo estaba conspirando a mi favor para sanarme y mostrarme su amor infinito e incondicional, después de mi primer proceso pude comprender todo esto y sentí tanto agradecimiento por todas las situaciones que viví y que me llevaron hasta ahí y también por las personas que colaboraron para que esta oportunidad se abriera, pero en especial mucha gratitud por la guía tan dulce, compasiva y amorosa de Guillermo, comprendí qué hay muchos ángeles en nuestro camino y es una decisión personal el poder verlos, aprendí muchas herramientas que he incluido en vida diaria que me han ido transformando y he empezado a conocer la verdadera paz, la libertad y hasta el amor propio. Estoy iniciando mi segundo proceso y se que me queda mucho por aprender y sanar pero estoy muy agradecida por la oportunidad de hacerlo, es algo que no tiene precio. Te recomiendo mucho este proceso para cualquier tipo de problema que estés enfrentando y también para conocer esa fuerza y amor que todos llevamos dentro.
Tener un guía como Guillermo que es un profesional en todo el sentido de la palabra hace que el proceso sea seguro y además también divertido. Guillermo sinceramente no tengo palabras para expresar mi gratitud por compartir tanto y sólo me queda mandarte mucho amor con todo mi corazón.
Ana Gabriela Paredes Solares
July 13, 2018
Heart opening experience!!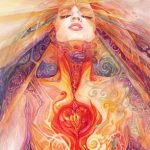 Me and my partner did 3 Kambo sessions three days in a row with Guillermo in Lake Atitlan, Guatemala. It was the most beautiful and heart opening experience.
Guillermo created such a beautiful, safe and sacred space and served with such humility that which I have never experienced before.
We are so grateful for this man, the work he is doing and all he has to offer.
Thank you Guillermo 🙂
Kae
July 12, 2018
Definitely will come back!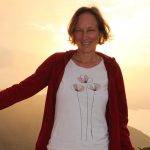 "I have just finished a one month process with Guillermo in the beautiful Lago Atitlan area. I know Guillermo now for 5 years, having done 4 treatments between 2 weeks and 3 months duration every year. This was my 5th time. Every time has been incredible for all experiences and understanding of myself, of life, our conditionings, our own imprisonment, and so much more…. It has been a crucial part of my healing journey, I am so very thankful for.
This last time included a 13-days diet and several purges and sessions. I really enjoyed the dieta in a big tent on top of the roof of the house. Having been able to stay for the post-diet as well has been very beneficial and relaxing. It was simply wonderful having much time for integration. It gave me many opportunities to see more clearly and become conscious about myself, what I am doing. The process is certainly not wellness or always sunshine but deeply rewarding. Guillermo took very well care of my well-being and is very considerate. And a good cook J. The sessions were always amazing, exceptional journeys. Guillermo's warm, loving nature, his understanding and compassion always make me feel absolutely safe. I can trust him completely as we have also been through some rough times together before.
I also thoroughly enjoyed our talks and laughter's. Thank you so much for all your incessant (or tireless?) service and your love.
I have read many really good insightful books, attended seminars, listened to webinars, …. But the real understanding – not the understanding of the mind, or with logic – but with the heart, the AHA-moment's and much clarity come for me through these processes, the master plants, the sessions, the purgas, all this time just being with myself, when I stop to run. Lots of, wow, now I see – moments. I am absolutely grateful for these opportunities to the master plants and to Guillermo.
I fully recommend Guillermo for treatments and healing processes. I will come back for sure."
Antje
Antje
February 15, 2018
Brought a whole new meaning of life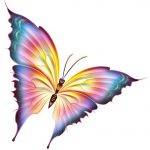 For the second time I have met with Guillermo, this time a 30 day retreat personalized for me which included a spiritual diet, Kambo sessions, Ayahuasca, tobacco purges and private therapy consultations and more.
To sum up my stay, Guillermo has brought a whole new meaning into my life and I have a completely new healthier and sustainable mindset. In my life I have struggled with depression, anxiety, drug abuse and dependency of others in terms of validation or energy.
During my adult life I have met with many therapists, psychiatrists and doctors for my depression and no one has come near the depth of quality guidance that Guillermo has provided.
Due to fear of relationships and being abandoned I had completely shut my heart and through the healing process with  Guillermos been opened and I feel his work created a miracle and in a very short time preparing me to go back to my regular life. He also helped me remove physical pains through the Kambo sessions and making me realize and seeing my current behaviour and structure in life objectively in a way that no one has ever made me see before – and it is all so clear! A realization which now allows me to work on removing that behaviour that impacted me negatively which will allow me to get closer to freedom.
I am beyond grateful to have met Guillermo and it is hard to put in words the gratitude I feel and I could never imagine my stay could have such impact and I have already started to plan my next visit to work on other aspects. His humor has brought me much laughter and his honesty and openess about his own path and learnings allowed us to have deep conversations that truly enriched my knowledge about humanity.
Guillermo´s communication and way of connecting is a gift for mankind.
I believe he is made out of gold and is my true inspiration in life and I wish that everyone who needs help or guidance could have the opportunity to meet him.  Thank you from the bottom of my heart!
Lottie
January 10, 2018