Humanidad – Entheogenic Healing Center specializes in holistic detoxifications and healing conditions such as Depression, Post-Traumatic Stress Disorder (PTSD), Addiction to barbiturates or substances that create dependency. The treatments are guided by Guillermo Guillen, who has worked for more than 7 years with Entheogens and Master Plants, specializing in healing the conditions previous mentioned.
We follow a non-dogmatic discipline and have no religious or philosophical affiliations whatsoever. We provide a holistic and resourceful approach on healing by blending eastern, western and plant medicine. Our approach to the sacred use of entheogens and proper rituals with master plants is one of utmost respect that abides to the amazonian safety protocols and regulations.
Vision / Mission

Humanidad is a calling towards humility and service. Our purpose is to reconnect individuals to their own self-healing power and guide them to find the necessary strength so they can lead their lives from the wisdom that resides within them.
Our intention is to create a holistic sanctuary that can provide a safe environment for healing and spiritual development. We also aim to develop a research platform for the use of entheogens for therapeutic purposes to contribute towards the demystification of chronic diseases through scientific and case studies.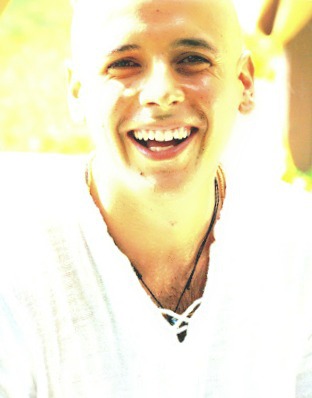 Guillermo
Many people ask me what I am. Am I a shaman, healer, spiritual guide or a wizard?
I have always answered that I don't want to be labeled as anything. I feel that people who present themselves in that fashion probably are not any of these things. I believe that anyone real would not be disguising behind a title, but rather just showing oneself without a mask. This is the main reason why I am not changing my name to a "spiritual" one. If I could remove my birth name, I would. My objective in life is to come out of everything I think I am and not add more to it. 
My spiritual journey started very young when I realized for the first time that I was communicating with God.  I also noticed that the majority around me was not. I was born with chronic Asthma and had to be very much isolated for the first 7 years of my life to prevent seizures from happening. I never felt that I was alone as the presence of God was there with me all the time as my friend and companion.  The abandonment of my father at that time made me question everything of life, love and even my friend God. I decided to disconnect the presence of God and began my search for something real, which led me to quite complex and difficult situations. The world did not make any sense and after exploring most religions, I decided to become agnostic. My teen years furthered me into a way deeper confusion that steered me to the darkest of myself that allowed me to embrace and reconnect a conscious communication once again with God. 
This experience of life has been a cycle of deep tunnels which has driven me to visit the most ignorant parts of myself.  The universe in its infinite compassion, has guided me to go through them in order to be able to find wisdom once again.
The journey has been absolutely incredible and I am eternally grateful to everyone who has contributed towards my growth and development. I am especially grateful for the opportunity to become the father of my son and for the trust of more than 400 people who allowed me to serve their healing process for the last 7 years while creating a healing center in Rio Dulce, Guatemala. The coexistence with all these wonderful people and the comprehension that I obtained through their healing processes, is what mainly has transformed me into the human being / teacher / mother / guide / friend to those who seek their own healing, self-realization and freedom.
Every human being has the possibility to heal themselves and let go the suffering inherited for hundreds of centuries. In order to do so, we must get out of the false concepts conditioned by the western thought methodology that is based on fear that we have accepted as reality or truth. We must dare to heal ourselves addressing the unknown of the heart and begin to create a life based in our natural state of love. As we are able to transform our suffering into wisdom, we can find the light within ourselves that we are here to share and offer as spiritual beings.
I invite you to listen to the experiences of others and feel in your heart if I can assist you in your own personal healing. Hopefully we will get to meet if you ever feel the calling to choose this sanctuary as the place for your healing journey. It would truly be a great honor for me to assist and serve your process.