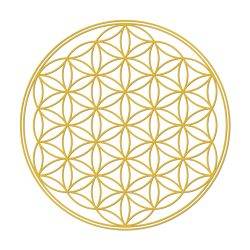 Humanidad is a healing center focused on the therapeutic use of entheogens and master plants to treat physical, mental and spiritual conditions. The blend of Ayurvedic, Amazonian and Western medicine makes the healing center one of a kind, rescuing the best of all worlds to provide a unique solution for each participant. 
We offer personalized (1 on 1) custom made treatments for treating conditions such as depression, post-traumatic stress disorder (PTSD), addiction to barbiturates and substances that create dependency with treatments that can range from 3 to 12 months.
We offer a holistic detoxification and spiritual development processes that can range from 1 to 3 months for those seeking physical cleansing, healing and deep connection with the self. 
We also offer spiritual retreats that can range from simple detoxification processes with or without the use of an entheogen of 1 to 3 days, to longer retreats of 5 to 12 days that entail a process of purification, isolation, silence, introspection and preparation for 1 or 2 sessions with a designated entheogen.
All sessions in our treatments and retreats are private.
The treatments are guided by Guillermo Guillen, who has worked for more than 10 years with Master Plants and specializes in treating chronic physical conditions with Chlorine Dioxide Solution (CDS).
Our purpose is to reconnect individuals to their own self-healing power and guide them to find the necessary strength so they can lead their lives from the wisdom that resides within their hearts.
---
The treatments are completely personalized and tailored to the individual according to their unique circumstances.
Spaces at the centre are strictly limited allowing only to treat two participants at any given time in order to ensure that proper support and guidance is available throughout their entire treatment process. For the majority part of the treatment, participants enjoy the benefits of 1 on 1 therapy, offering total privacy and thorough service.
Treatments include post process follow-up through online consultations with Guillermo to help participants with the integration into their daily life. We offer pre and post treatment support with no additional cost.  
Articles
Video Testimonials